This unit was created in 2002, as an option for professional floor finishers.
Professionals know how to sand a wood floor for craftsman-like results. They rely on the Super Bee.
The Super Bee has the power of a 3 horsepower 220-volt motor, weighs in at 147 pounds. A true professional tool.
This unit is only recommended for professional floor finishers as the electrical requirements to operate this model must be addressed with each jobsite.
---
Benefits of the Super Bee Floor Sander
Timely completion of floor sanding jobs without making a dusty mess for your crew and clients to clean up after.
Rip and strip finishes on existing floors with ease.
Cuts through urethane efficiently and leaves the wood clean and ready for a new finish.
Sands in any direction without damaging the grain pattern, and is the best machine for antique floors as it removes far less material than drums so your floors last longer.
Far easier to use than traditional drum sanders.
Includes a 50′ twist lock removable cord for easy transport and cord changes.
Edge and buff with the same machine.
Vacuums dust as you go, collects in a removable easy to empty dust bag.  Some contractors prefer to use a separate vacuum system to avoid having to empty the dust bag.
Floats easily as you make your passes.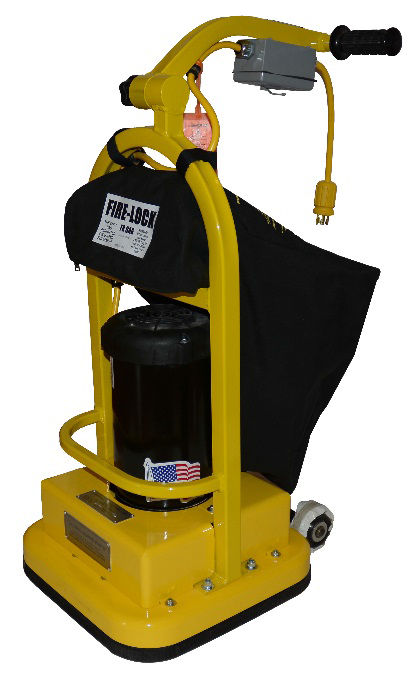 You'll be glad you took a moment to make your floor sanding project a stand out accomplishment with the ease and cost-savings only the U-Sand family.