U-Sand Floor Sander Model US-146
Our original U-Sand floor sander created in 1999, is the spearhead of our company. This unit was featured on This Old House, and an episode of Ask this Old House. It was welcomed into the rental industry as a great alternative to drum and belt sanders.
Using four-pad, random orbit technology, the U-Sand sander makes floor sanding easy and worry-free by eliminating the possibility of damaging the floor. Acting as a sander, edger, and buffer, this machine can complete a floor sanding job from start to finish.
Choose the original U-Sand, a real workhorse weighing in at 125 pounds, this unit hums as it works on your floor. The 25′ cord allows you to access the entire room with ease. It operates on a standard 110 volt outlet available in many rooms in homes. It is a great unit for a floor finishing beginner, or weekend warrior!
Benefits of the U-Sand Sander
U-Sand changes everything about floor sanding.
Rip and strip finishes on existing floors with ease. Cuts through urethane efficiently and leaves the wood clean and ready for a new finish.
Sands in any direction without damaging the grain pattern, and is the best machine for antique floors as it removes far less material than drums so your floors last longer.
Far easier to use than traditional drum sanders.
Change hook and loop grit disks in seconds.
Vacuums dust out of the way as you go. Collects dust in an on-board vacuum bag that is easy to remove and empty when needed (remember to remove from unit when not in use).
Edge and buff with the same machine.
Floats easily as you make your passes.
Try a U-Sand floor sander and you'll know why we're on the cutting edge of floor sanding technology.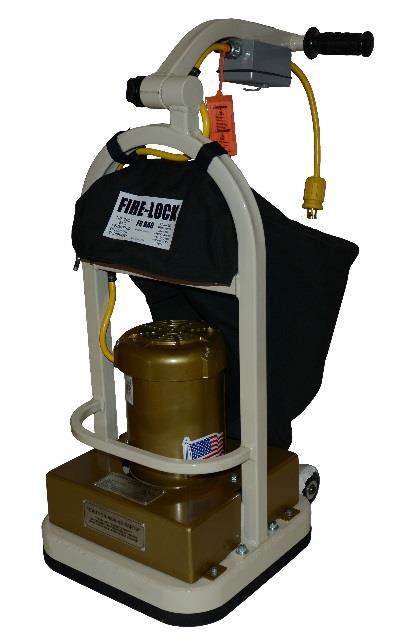 You'll be glad you took a moment to make your floor sanding project a stand out accomplishment with the ease and cost-savings only the U-Sand family.